Even today we are still affected by COVID19 and the challenges associated with it. We hope that despite the current turbulences you are doing well and you can concentrate on the Divine within you and in the world. Despite the special situation we would like to invite you to the New Year's retreat of the Youth of Golden Age (Y.O.G.A). We very much hope to see you at New Year!
Our New Year's retreat will be very special this year, as there will be four Y.O.G.A. retreats taking place at the same time! There will be two larger retreats organised by our wonderful Coreteam (Julia, Michaela, Vincent and Marco) and two wonderful smaller, self-organised retreats.
Family activity retreat at Flüeli Ranft in Switzerland
Retreat with focus on meditation & silence in the Black Forest in Germany
Retreat in Allgäu with Kirsten Gerhardt (Germany)
Retreat in the "Silent House" with Inga and Christian in Bad Wildungen (Germany)
Among the two larger retreats, there will be one traditional retreat with more social and family programme in Switzerland (Flüeli Ranft as in the last years) and one in the Black Forest in Southern Germany, with a focus more on silence and meditation.
Furthermore, we are very happy that Kirsten Gerhardt has offered us to give a retreat in Roßhaupten in the Allgäu region of Germany and Christian and Inga Grünemei invite us to a retreat in their Silent House near Bad Wildungen in Northern Hesse. For both retreats, participants are asked to help with the organisation and program design.
All retreats have the following activities in common:
Daily meditation in the morning and in the evening.
Cooking together
Spiritual workshops & activities
Introspection and New Year's Eve ceremony on 31.12.
The Y.O.G.A. member's meeting on January 1 will be broadcasted live so that participants from all retreats can take part. Possibly there will be other activities that we will attend together via live streaming (e.g. meditations).
Of course you are welcome to all retreats! Due to the limited number of places, we recommend that you register early. Due to limited space, participation in one of the retreats cannot be guaranteed. In principle, the order of registration will determine the order in which the registrants are considered for participation.
Details on the retreats can be found in the following sections.
Retreat-Prices: https://bit.ly/356jU48
Sign-up: https://bit.ly/3nWrSW5
Family activities retreat at Flüeli Ranft in Switzerland (organised by our Coreteam)
This retreat, which many of you have visited in the past, will, as every year, offer various social activities in addition to the daily meditations: Spiritual workshops, hikes in the beautiful nature, dancing, games and kirtans. This year we would also like to specifically address the needs of families and will include them in the organisation. If possible, we will offer permanent childcare during the day.
Capacity:
60 participants
Date:
29.12. – 3.1. (setup day 28.12.)
Address:
Jugendunterkunft Bruder Klaus
Dossen 2
6073 Sachseln, Switzerland
www.bruderklaus.com
How to get there:
By train the closest station is Sachseln. Then you can take the bus and get off at Flüeli Ranft, St. Dorothea. It takes about 4 minutes to walk to the house (see directions on the map: https://maps.app.goo.gl/i3HHzfBrq2vvucgo8). However, this bus only runs once an hour, and the last one leaves at half past six in the evening. So we will also organize a shuttle bus to Sachseln station and let you know the times.
By car you can park in the nearby village, but only for 28 hours and it is not free. There is parking in front of the house, but very limited. We will be happy to help you find possible carpooling opportunities with other people coming by car. By plane the nearest airport is Zurich.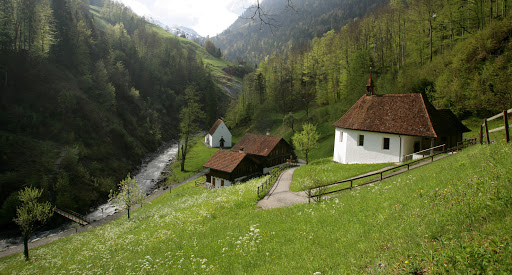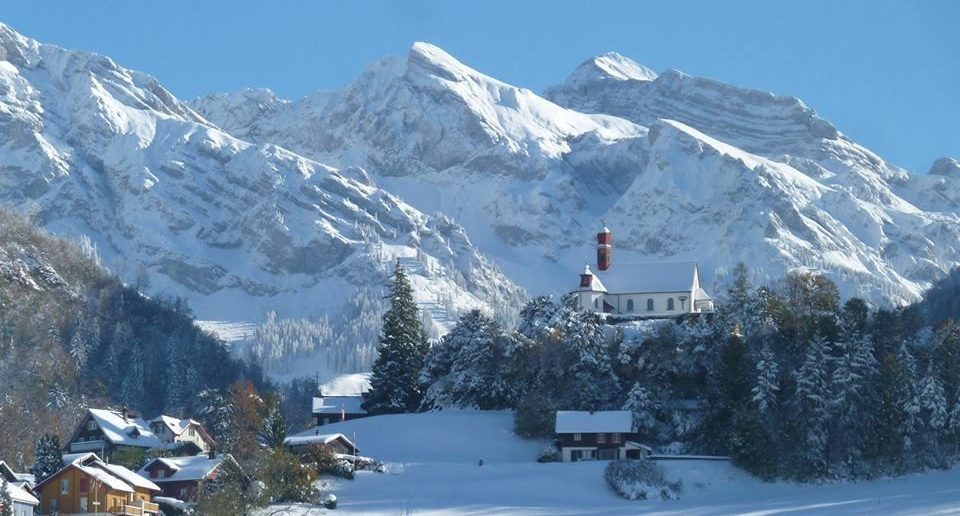 More silent retreat in Schwarzwald, Germany (organised by our Coreteam)
The main goal of this retreat will be to dive inwards and spend time together in silence and meditation. Some days will be spent in complete silence. We will also have time for introspection, silent walking meditations and to read from the texts of Paramahansa Yogananda.
Capacity:
40 participants
Date:
29.12. – 3.1.
Address:
Ferienhaus Schöne Aussicht
Kapellenstr. 14
76596 Forbach / Hundsbach, Germany
www.ferienhausschoeneaussicht.de
How to get there:
Take the train to Forbach (Schwarzwald) station, then take bus 243. Or you take the train to Buhl (Baden) station and from there bus 263. Your final stop is Hundsbach Kirche with both buses. From there it is only a 1 minute walk to the house.
You can also come by car, there is enough parking space. We can also help you to organize possible carpools with other people coming by car.
By plane the nearest airports are Stuttgart or Basel.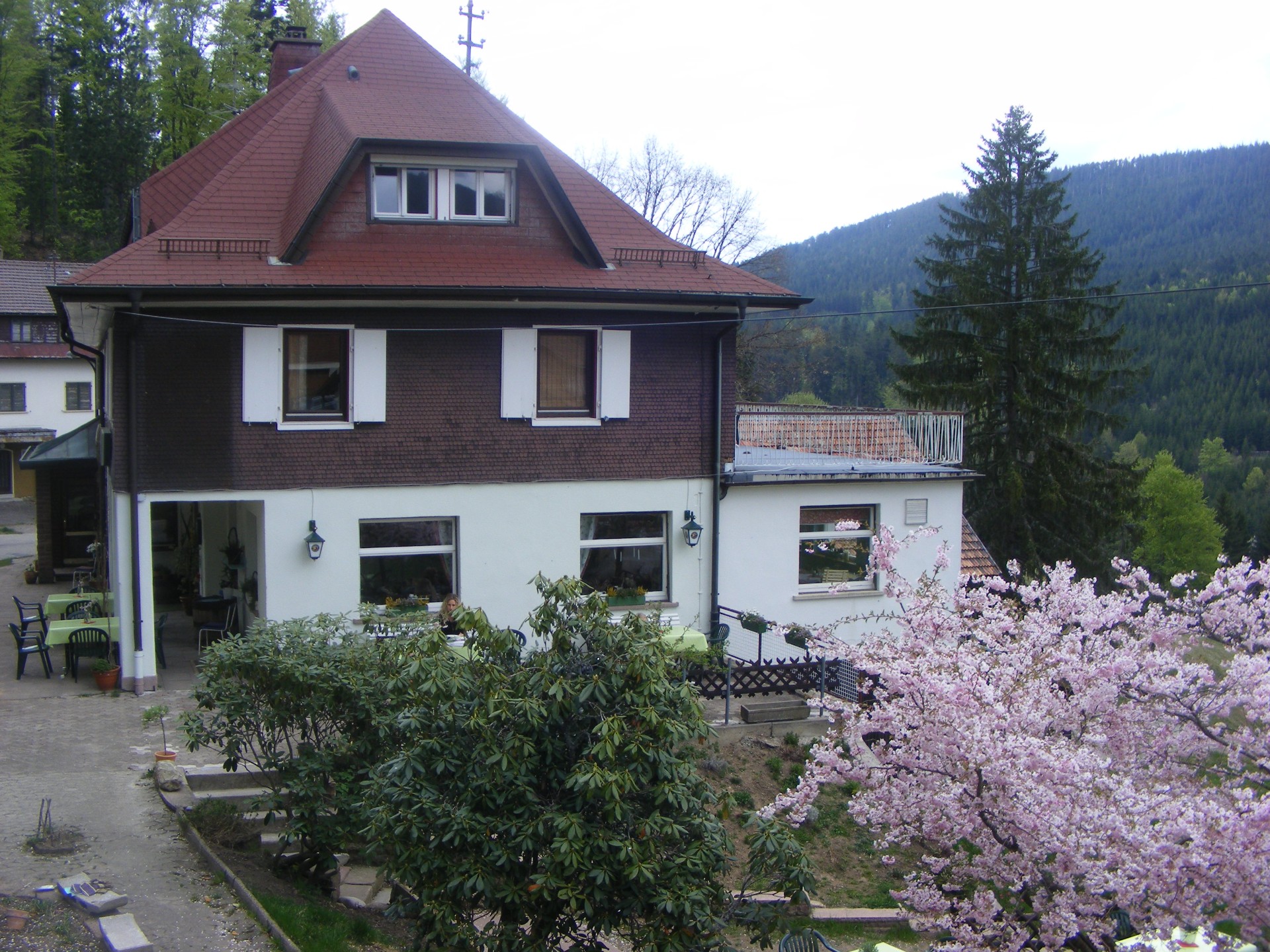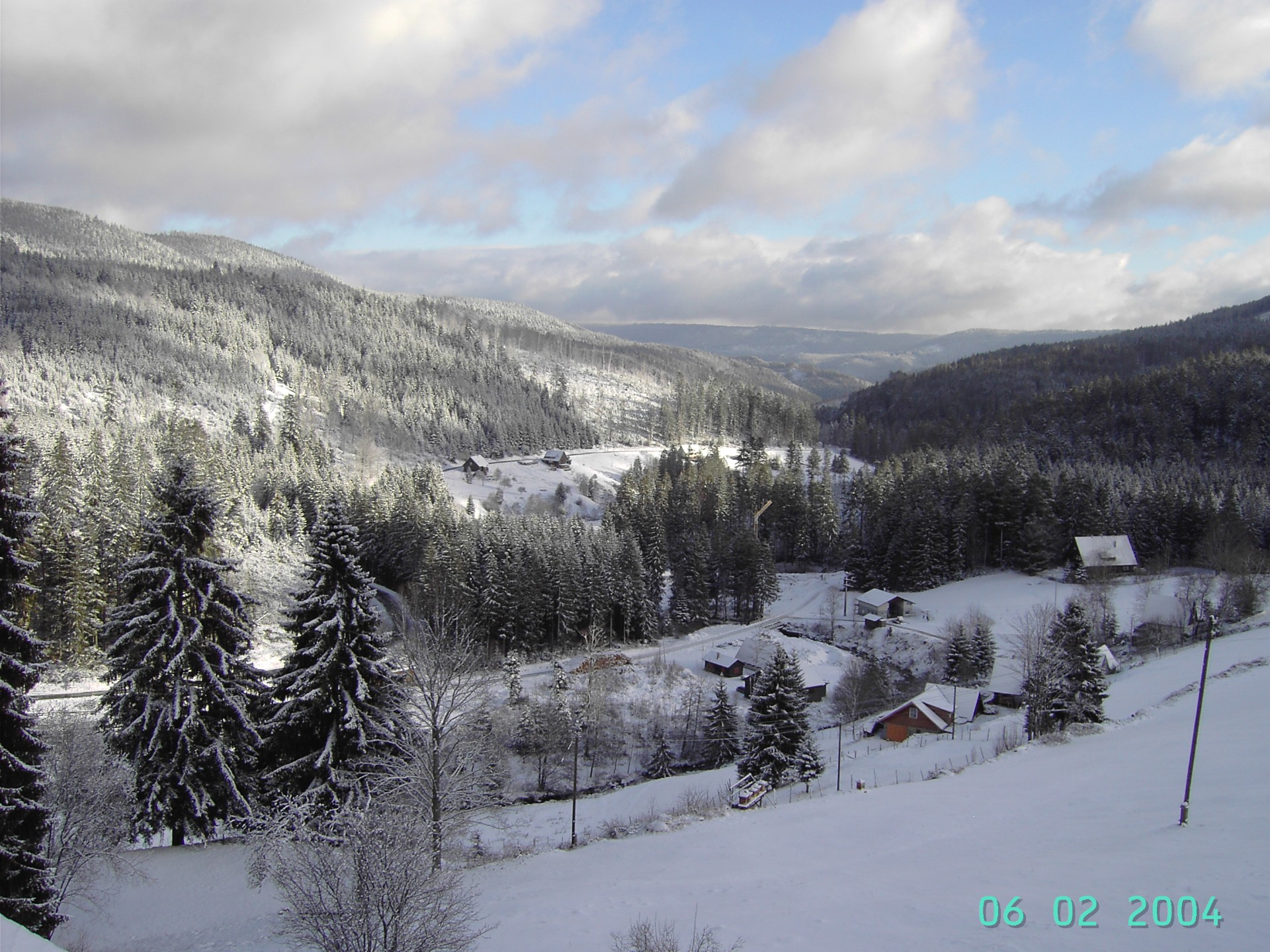 Retreat in Allgäu, Germany at Kirsten Gerhardts place (self-organized)
The third retreat is organized by Kirsten Gerhardt. She invites us to her vacation home in Allgäu. The retreat is a quiet retreat with a focus on meditation and introspection. You will find beautiful surroundings that invite you to go for walks, and in case of snow you can go skiing or downhill skiing. There are 2-4 bed rooms for up to 10 people. The price for accommodation is 15 Euro per person / night for accommodation, food costs will be shared at the retreat.
Capacity:
10 persons
Date:
27.12. or 28.12. – 2.1. (by arrangement with Kirsten, participants can stay up to one week longer)
Address:
Jagdhaus, Roßhaupten
Huttler 1, 87672 Roßhaupten, Germany
Impressions: House on airbnb
Contact: kirsten.gerhardt[at]gmx.de
How to get there:
Arrival by car – there are enough parking spaces on site. We can also help you to organize possible carpools with other people coming by car. The nearest airports are Munich or Zurich.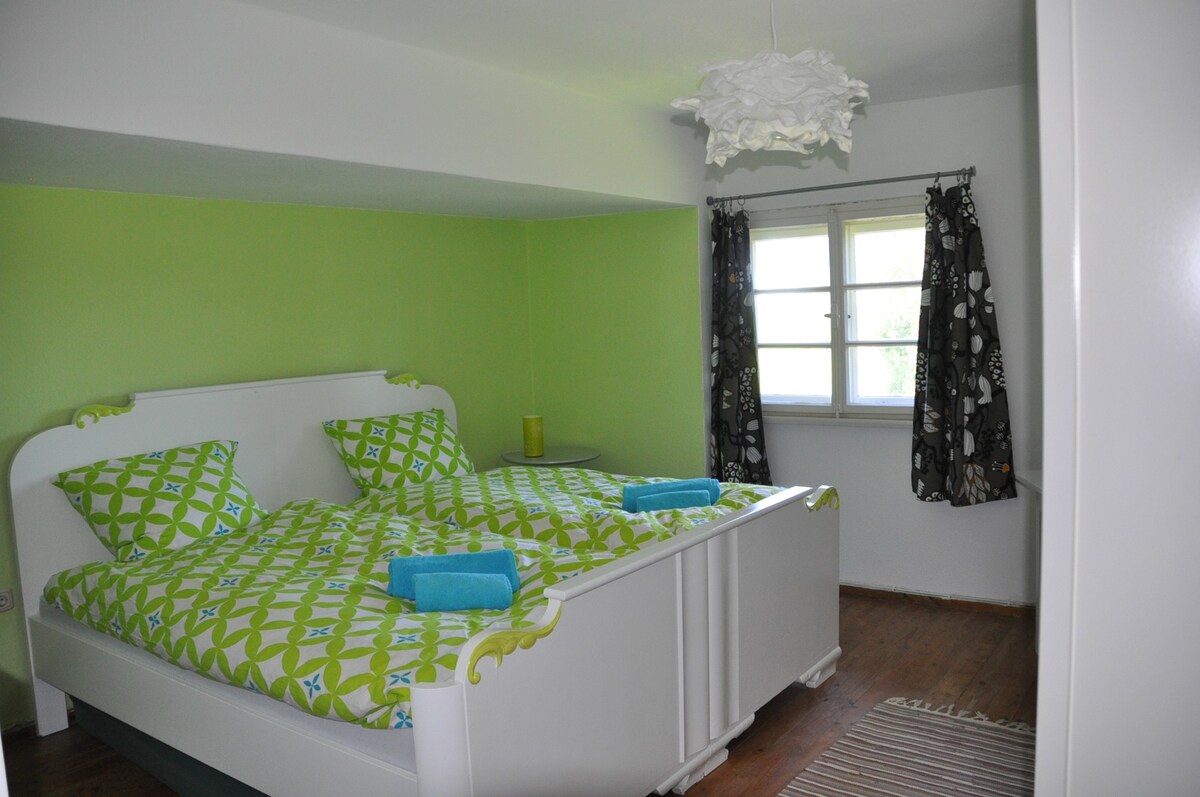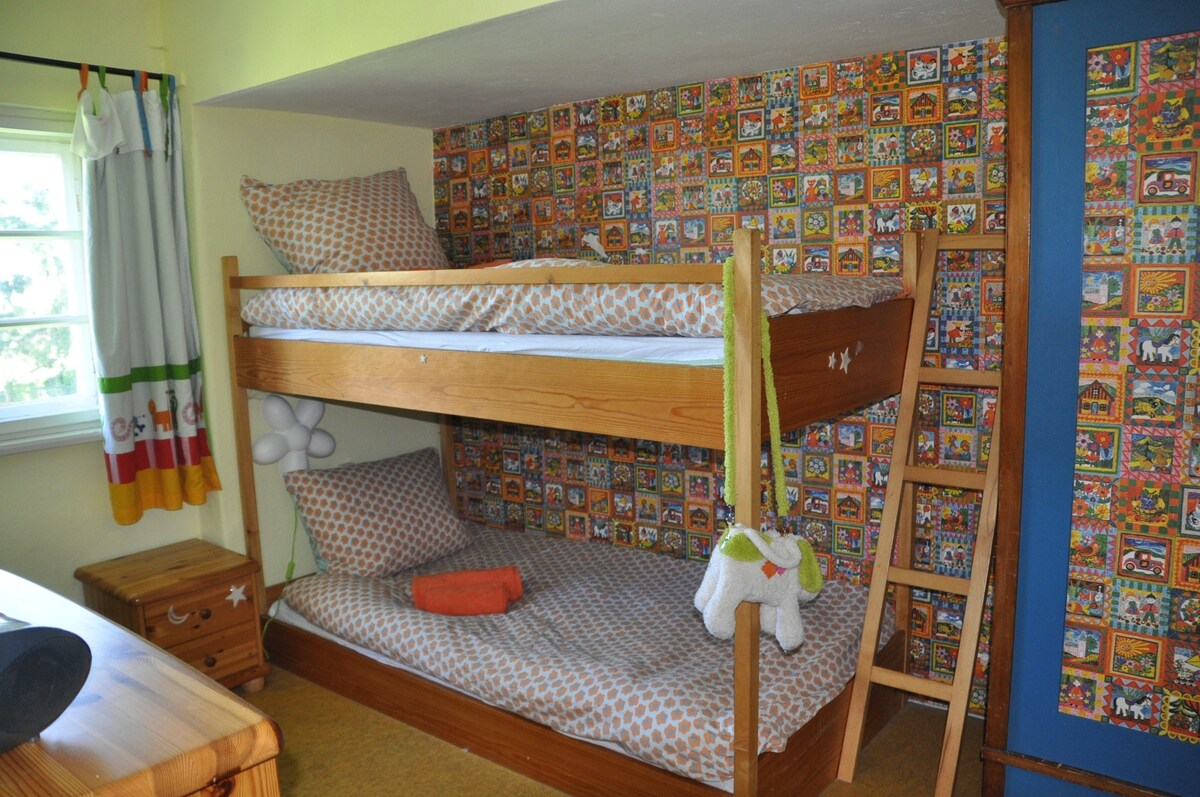 Retreat in the "Silent House" in Bad Wildungen, Germany (self-organized)
Inga and Christian invite you to their "silent house", surrounded by the meadow and forest landscape of the Kellerwald Nature Park. It is located in Northern Hesse, Germany. A quiet retreat with intensive meditations, kirtans, reading, hiking, sauna, excursions and activities (Inga offers painting) – everything is organized together. Especially for the New Year's Eve ceremony, the leading of the meditations and cooking we need the help of the other participants.
Capacity:
12 persons + children (6 double rooms)
Date:
29.12. – 3.1.
Address:
Waldparkstrasse 15
34537 Bad Wildungen
Bergfreiheit, Germany
How to get there:
https://stilleshaus.de/anreisetipps.html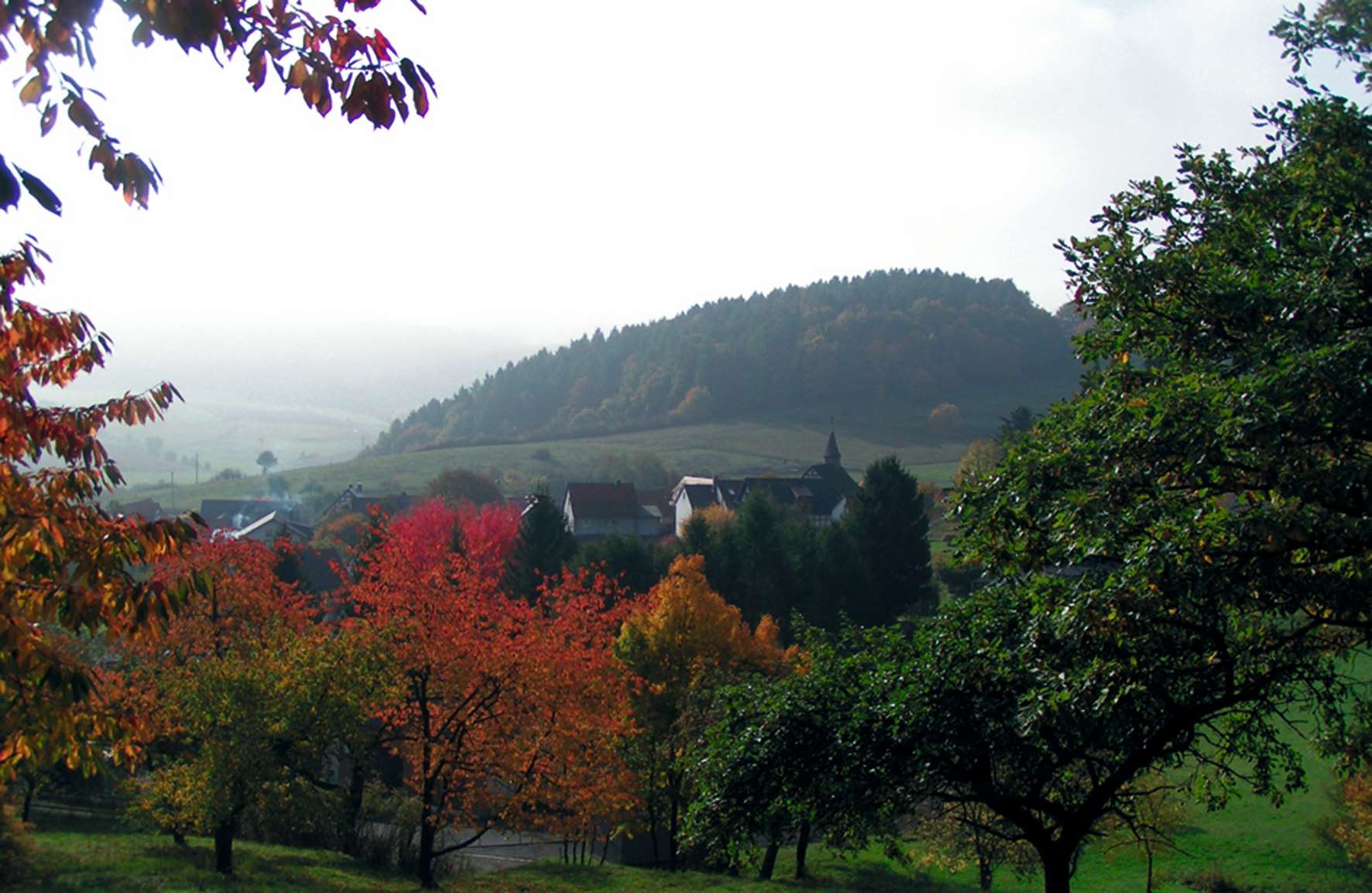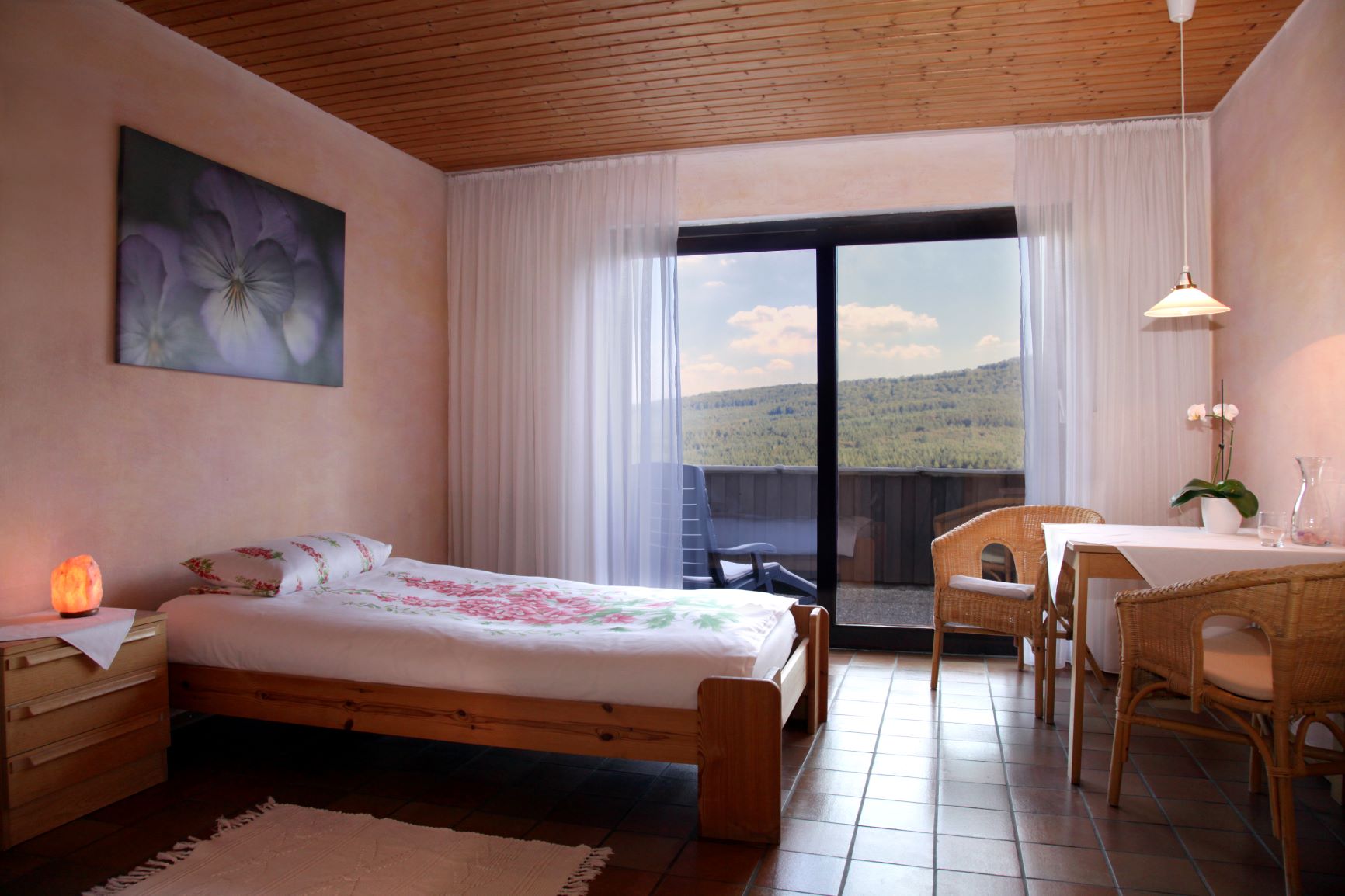 Registration information for all retreats
COVID19
We are aware that the current situation and therefore the realization of the retreats are very uncertain. Nevertheless we would like to ask you to register for the retreats already, so that we can estimate the number of participants. If the retreats have to be cancelled, we will inform you as soon as possible. At the same time, we recommend that you keep your travel plans as flexible as possible, since we will of course adhere to the respective guidelines and these can change at short notice.
Number of places
Due to limited space, we cannot guarantee participation in any particular retreat. Therefore we recommend you to register for the retreats as soon as possible. If your desired retreat is already full, we will try to find a solution.
Prices and Payment
The prices for all retreats can be found here: https://bit.ly/356jU48
Due to the uncertain situation, payment will not be possible until December, when we know that the retreats can definitely take place. We will inform you as soon as this is the case.
Registration
Please register for all retreats under the following link: https://bit.ly/3nWrSW5
We are always very happy when new spiritually interested people find their way to our retreats! In order to make you feel comfortable on our retreats, we would like to give you some information about our activities in advance.
During the retreat we will meditate together in the morning and evening, practicing the yoga techniques as taught by Paramahansa Yogananda. We recommend that you familiarize yourself with these teachings in advance, for example through the guided meditations on the SRF website: https://yogananda.org/guided-meditations or through the books of Paramahansa Yogananda.
Please understand that we do not teach meditation techniques on our retreats. Each individual is free to learn about Paramahansa Yogananda's meditation techniques through the Self-Realization Fellowship Lessons: https://yogananda.org/lessons.
Please feel free to contact us if you have any questions:
new-years-retreat@youthofgoldenage.de
You can register for all retreats with the following form.
Can I participate in the New Year's Eve retreats even if I am over 40 or 50 years old?
Yes! Everyone who feels attracted by the programme and is either young or feels young is invited to the Y.O.G.A. events.
Can I sleep in a single/family room?
We can only offer single rooms if very few participants register. If you would like a family room, you can indicate this on the registration form.
Can I come for just one night?
Please send us an e-mail: new-years-retreat[at]youthofgoldenage.de. Then we can discuss it.
Do I have to cater for myself if I have a food intolerance?
No, we will take this into account when we cook. Just indicate your eating habits in the registration procedure. If necessary, you may have to explain the specific foods to the cooking teams on site.
If you still have questions that are not answered in the FAQs, please send an e-mail to our Coreteam new-years-retreat@youthofgoldenage.de. If you have questions about the two smaller retreats, please contact the respective retreat leaders (Inga/Christian or Kirsten) directly.
History of Y.O.G.A.
A hundred years ago, Paramahansa Yogananda was invited to America to give a lecture on "Religion as Science" at the International Congress of Religious Freethinkers in Boston. In the same year he founded the Self Realization Fellowship and began to spread India's ancient scientific teachings of Kriya Yoga to the West.
75 years later a few young, enthusiastic devotees founded the international circle of friends Y.O.G.A. The aim was to walk the spiritual path together with friends, to practice Yogananda's teachings together in retreats lasting several days, and to express them in exchange with other Yogi*nis, while singing, walking, meditating and other activities. The first retreat, which took place a good 25 years ago in Middle Franconia, was followed by countless others (according to estimates there must have been about 140). The spectrum ranges from the annual New Year's Eve retreat and the Divine Gypsy Tours to near and far countries to tent, hiking, silent, kirtan, surfing, Easter and fasting retreats to children, women and men, convocation and midsummer nightsdream retreats. For many, the Y.O.G.A. has become a wonderful, spiritual circle of friends and we are overjoyed about all the experiences we have shared over the last 25 years.